Timpani
Frequently Asked Questions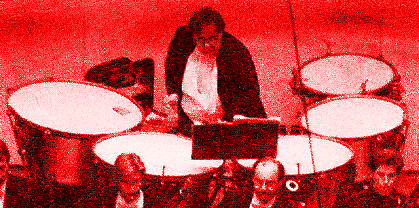 Welcome to the Timpani FAQ by Dwight Thomas - Principal Timpani - Omaha Symphony.
The pages to follow are designed for people with differing levels of timpani knowledge. There are separate groups of pages for:
Professional timpanists and percussionists
Student timpanists and percussionists
Musicians (like composers or conductors) who are interested in timpani
Anyone else who wonders what's really going on back there...
Article on Elgar's Enigma Variations by Andrew Simco,
former Principal Timpani - Oslo Philharmonic and DAT

Timpani Part Errata Pages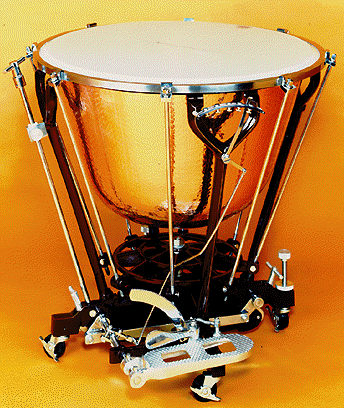 This photograph of a Light MkXIV American Dresden is courtesy of Marshall Light, manager of the American Drum Company in Denver, Colorado.



Direct your comments to:
email at:
datimp@cox.net

-- Back to the Dwight Thomas Home Page --