Dwight A. Thomas
Retired Principal Timpani - Omaha Symphony (1980 – 2017)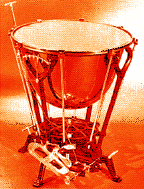 Welcome to the home page of Dwight Thomas, Retired Principal Timpanist (1980 - 2017) of the Omaha Symphony Orchestra. The instrument you see above is a Light Mark XI American Dresden timpano, made by the American Drum Company in Denver, Colorado.

In addition to my orchestral playing, I am also a computer consultant (Macintosh only!!!)

I also teach timpani/percussion, and Finale (a music notation program) ...

Here I am with another one of my friends...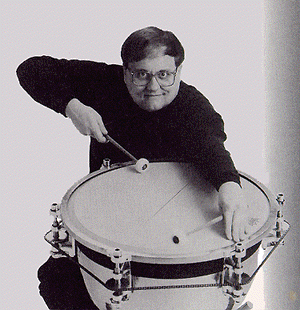 Timpani Part Library - PDF Downloads



David Maves - Timpani Concerto World Premiere

How to make Duff-style suede timpani mutes

Article on Elgar's Enigma Variations by Andrew Simco and DAT -
former Principal Timpani - Oslo Philharmonic
Check out my contribution to the
American Tango CD -- a commercial release by CALA Records --



Viola Jokes are here for your amusement...




Memories of Cloyd Duff



Article reprint - Timpanist - Musician or Technician?
by Cloyd Duff




Keyboard Percussion Basics - What's the difference between a Xylophone and a Marimba anyway?





Straight Pool Scoresheet (pdf) This paper scoresheet (pdf format) can be used to keep track of the score in straight pool.





Direct your comments to:
email at:
datimp@cox.net